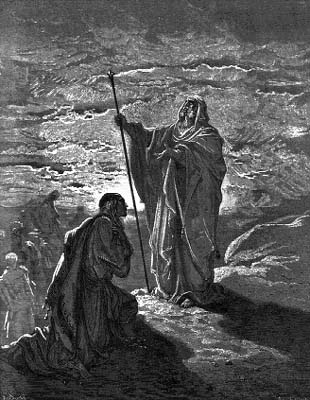 Samuel blesses Saul
9:17 And when Samuel saw Saul, the LORD said unto him, Behold the man whom I spake to thee of! this same shall reign over my people.
9:18 Then Saul drew near to Samuel in the gate, and said, Tell me, I pray thee, where the seer's house [is].
9:19 And Samuel answered Saul, and said, I [am] the seer: go up before me unto the high place; for ye shall eat with me to day, and to morrow I will let thee go, and will tell thee all that [is] in thine heart.
I Book of Samuel
---
ALT:
---