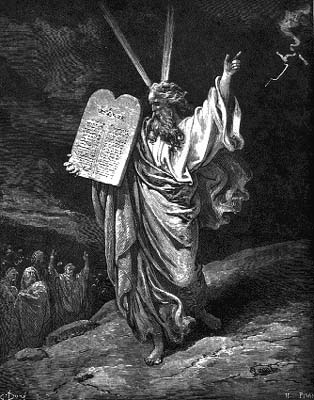 Moses on the Mount
32:15 And Moses turned, and went down from the mount, and the two tables of the testimony [were] in his hand: the tables [were] written on both their sides; on the one side and on the other [were] they written.
32:16 And the tables [were] the work of God, and the writing [was] the writing of God, graven upon the tables.
Book of Exodus
---
NOTES:

God's will: . . . and unto God, those things of God.

Levi in full regalia. Enoch. Moses, carrying the Ten Commandments. Naw, save him for the Court cards (KS).
---