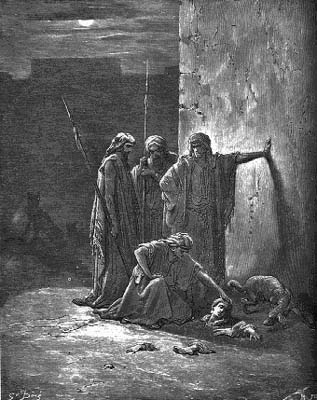 Jezebel
9:35 And they went to bury her: but they found no more of her than the skull, and the feet, and the palms of [her] hands.
9:36 Wherefore they came again, and told him. And he said, This [is] the word of the LORD, which he spake by his servant Elijah the Tishbite, saying, In the portion of Jezreel shall dogs eat the flesh of Jezebel:
9:37 And the carcase of Jezebel shall be as dung upon the face of the field in the portion of Jezreel; [so] that they shall not say, This [is] Jezebel.
II Book of Kings
---